By Braxton Ilobah
As part of his effort at rejigging activities of his officers and men, the Commandant General of the Nigerian Security and Civil Defense Corp (NSCDC) Dr. Ahmed Abubakar Audi has approved the redeployment of Mr. Eweka Edenabu Douglas Okoro as the new Commandant of the Lagos Command of the Corp.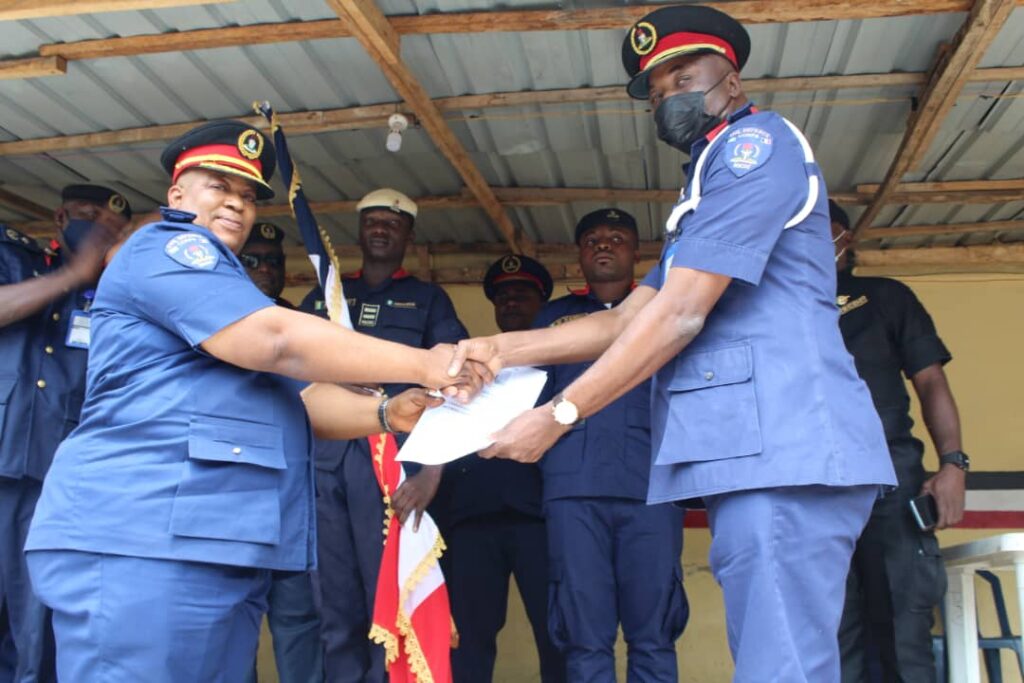 The new Commandant in a ceremony on Monday June 14, 2021 officially took over the mantle of leadership from the former Commandant Paul Kolawole Ayeni who had been in charge of the Command for about two years.
The new Commandant prior to his deployment had served in various capacities and locations including Ondo State Command which was his last place before his deployment to Lagos.
He is expected to bring his wealth of experience, wisdom, knowledge in the service to bear on his new position. 
As he took over in a ceremony at the parade ground of the Lagos State Command of the Corp,  the outgoing Commandant took time to appreciate God and the Commandant General for giving him the opportunity to serve.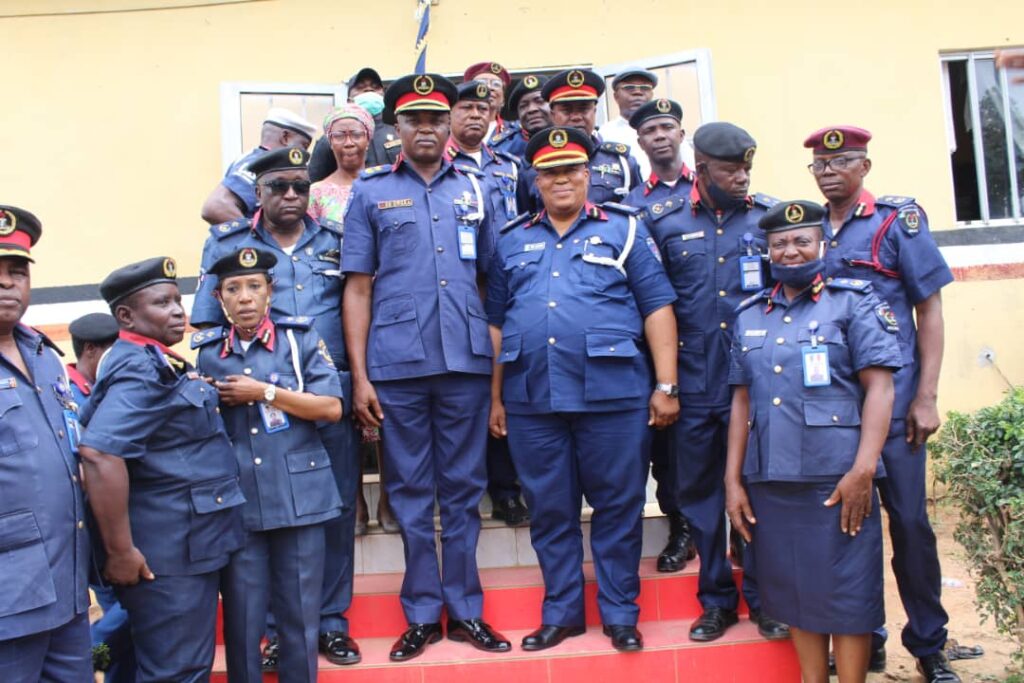 He also paid tribute to the Lagos State Government and the State Security Trust Fund for the immeasurable assistance given to the Command in the discharge of its activities.
While taking over the baton, the new Commandant commended his predecessor whom he described as a role model. He pleaded with officers and men of the Command to similarly extend cooperation to him the way they cooperated with the outgoing Commandant.
The new Commandant who is a graduate of accounting from the University of Lagos also has a Master of Science degree