By Frank Oshanugor
The National Drug Law & Enforcement Agency (NDLEA) Celebrity Drug Free Club members on Saturday marked the seventh anniversary of the Club which was officially founded on May 22, 2014.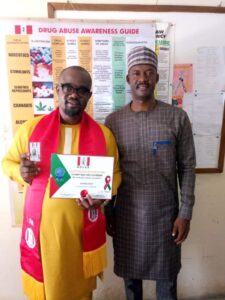 The group is made  up of men and women who are indigenous celebrities in their chosen fields of endeavor with evidence  of personal integrity.They serve as role models, mentors and champions worthy of emulation.
Given the influence  celebrities have on young people in the public space, the NLDEA Drug Free Club was founded to assist in re-shaping the character of Nigerian youths, a good number of whom are wrongly influenced often by their peers to take to drug.
According to the Club's National Coordinator, Mr. Wilson Ighodalo who spoke with SECURITY REPORTERS.com on Saturday,  "we have no doubt that our involvement in the fight against the menace of drugs in Nigeria will yield positive results as days and years continue to count."
Speaking on the primary  objectives of NDLEA Celebrity Drug  Free Club, Ighodalo who is also the President of The Drug Salvation Foundation, said one of them is serving as role models to colleagues and youths in the society. They do this by increasing  understanding and enlightenment of the dangers posed by drug  abuse using  their platforms both (physical and social media).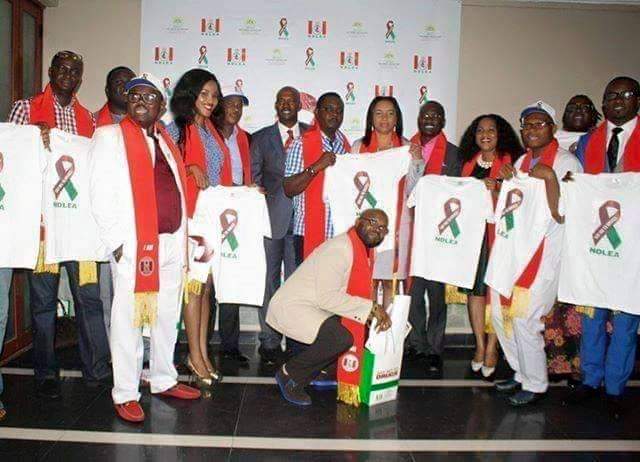 The Club also encourages young people to resist drug use, identify those who use and encouraging them to seek help just as the Club members support/promote youth oriented activities that promote healthy lifestyle in the society.
The National Coordinator also pointed out that the Club promotes positive youth oriented programs that provide alternative activities to drug involvement