Abiodun OBA
Hell was let loose Sunday night when rival cult groups clashed in Shasha in the Alimosho Local Government area of Lagos State.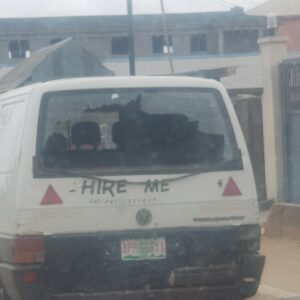 It was learnt that trouble started at a social gathering in Ajako area of the community when a member of the "Eye" cult was assaulted by another.
The assaulted group however chased the rival group down to "Oju-Odo" area along Shasha-Orisunmbare road in Shasha which became the theatre of the crisis.
Vehicles parked by owners were not spared while passersby were robbed of their belongings ranging from handsets, cash, and other valuables.
An eyewitness account reported that the violent cult members numbering over one hundred included girls and boys between ages 18 and 26 wielding dangerous weapons like guns, empty bottles, cutlass, knives among others.
The Baale of Jaiyeoba, Chief Taiwo Bisiriyu in an interview with Security Reporters.com expressed shock at the mayhem and wanton destruction of properties in the crisis especially parked vehicles, along major streets like Efon Alaye, Sanni, Ile-Ife among others.
The Baale admonished security agents to swing into action and bring all the culprits involved to book to forestall future occurrences.
According to him, other Baales from Olukosi and Oguntade had visited the areas involved to assess the extent of damage and appeal to residents to remain calm and maintain peace and order.
Chief Bisiriyu further appealed to residents to cooperate with the security agents in carrying out their duties to arrest the situation.
Also in his discussion with securityreporters.com, the chairman, Jaiyeoba Community Development Association, Mr. Gbenga Ajugu lamented that but for the intervention of security men who were called to quell the mayhem, the wanton destruction would have been more.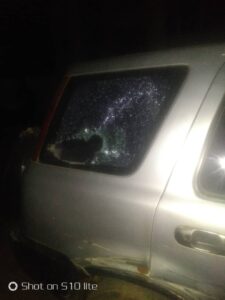 Ajugu said, " The people gathered enmass this morning to count their losses. But for the police, military men, it would have been worse!
"The traditional rulers like Baales of Oguntade, Olukosi and Jaiyeoba also came to assess the situation and calm the situation".
The CDA chairman who later led representatives of residents who lost valuables in the destruction to the Afonnka Police Division to formally make a report said some arrests were claimed to have been made.
As at press time, efforts to reach the Police Public Relations Officer for comment has not yielded any result.
The crisis which started around 08.00pm was brought under control around midnight.