Since the public parade of Miss Chidinma Adaora Ojukwu last week by the Lagos police for allegedly stabbing to death the Chief Executive Officer of Super TV, Mr. Michael Usifo Ataga at Lekki area of Lagos, the social media have been awash with all sorts of reportage, which largely cast the 21-year-old 300 level student of Mass Communication in the mould of a prostitute with criminal tendency.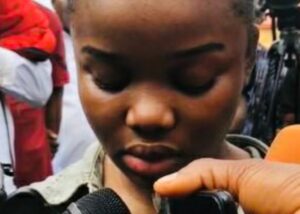 The matter became more suspect as Ojukwu remained stoic and unremorseful during the parade as she entertained questions from journalists. Her composure with some semblance of choreography could easily lead to conclusion that her action was pre-determined; the consequence of which she might not have contemplated.
However, given her statement that Ataga, the sugar daddy was becoming violent in his demand for more sex in their leisure apartment, one is tempted to infer that she acted in self defense when it seemed to her that her life was in great danger after some doses of hard drugs and alcoholic drinks by both of them.
From media reports so far concerning Ojukwu's background, it is largely reported that she was given to smoking and drinking at a very tender age and found pleasure around the opposite sex. Not much may have been known about what transpired between her and Ataga in the past months of their relationship but if what Ojukwu said is anything to go by, the Super TV boss had taken undue advantage of her to satisfy his erotic desires without a commensurate reward, and she was nursing anger inwardly. 
Obviously not in control of his mind so as to discern the girl's mood, Ataga wrongly believed that he could go on and have more sex with the girl in spite of protestation from her. It was such anxiety on the part of the man and the chances of not accepting by the girl that gave birth to the violence allegedly from Ataga which eventually was resisted by the University of Lagos girl.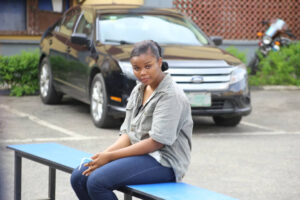 The struggle that ensued ultimately resulted in the multiple stabbing of the man by Ojukwu who seemed to be very much in control in her survivalist move.  Though, Ataga is not alive to give his own side of the story, yet given the fact that both had taken much of hard drugs and alcohol, it was quite possible that Ataga though allegedly acting violently may have been more weakened by much intake of enhancing substances for a longer time performance, such that Ojukwu possibly in a saner state could have upper hand.
Even though the media reportage of the incident and the various subjective conclusions that Ojukwu is culpable, are largely gathering moment in what is described as 'media trial,'  the belief by some persons that Chidinma Adaora Ojukwu was possibly a conquering victim of rape is beginning to create another impression.  Some feminist impression in the media space gives some conviction that Ataga had the intention to have sex at all cost with the undergraduate when she was not ready to consent to such overture.
The impression gets more credence by Ojukwu's statement that after she reluctantly agreed to have the first round just to please him, Ataga was bent on the second attempt in a violent manner since it was obvious she was not willing to consent. The result of the forceful attempt invariably led to the stabbing and death of the lover man.
SECURITY REPORTERS.com considers this issue contentious as it seems to be, in public space with  media trial and commentaries. We therefore call for a deep-rooted and discreet investigation into the circumstances that led to the death of Super TV boss just like the family members have asked.
Autopsy, police investigation and psychiatric test (on Ojukwu) should be discreetly carried out before arriving at a decision before prosecuting the suspect.
Furthermore, the families should be saved the agony of unnecessary pains at this time of loss.