Abiodun Soyele
The federal Government has been called upon to look inward for local solutions to the unabating security problems currently facing the nation.
An indigenous nuclear Robotics expert made the call in an exclusve interview with securityreporters.com in Ibadan.
Dr.Olusola Ayoola the chief Executive officer of  Robotics & Artificial Intelligence Nigeria (R.A.I.N), said for government and the military to win the war against Boko Haram, ISWAP, kidnappers, sea piracy, and other forms of criminality, the time has come to deploy local technology.
He said, "When it comes to security, the first and most important aspect of the solution is that it must be local.
"Every problem is local, the solution must be local. If you have to depend on foreigners or depend on foreign technology, you may not have absolute control of the situation.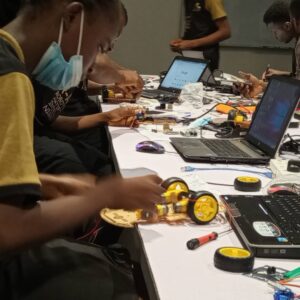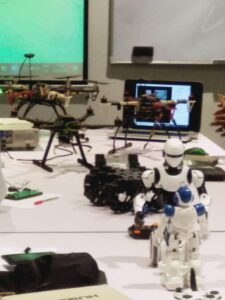 "Our major problem in Nigeria has been lack of that local reservoir of technology that we can use, having to wait for arms, fighter jets and so on".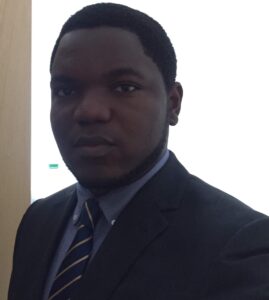 The robotic expert argued that the government must realise that when it buys already existing arm , "the criminals you are trying to deal with also buy the existing technology. 
"They know the weaknesses and they know how to beat it but when you take fully the IP of the solution, nobody else will use or produce it. It is going to be the property of the government.
"That way, you have criminals that will not know how your technology works and how to beat it and that's how you can be ahead of your criminals," Ayoola advised.
He further advised that the Government must be ready to fund robotic technology research which is the main thing now all over the world.
"We are bringing that avenue where government can have a pool of tecnical resources. We have all our trainees, researchers and we've been on now for about a year and we have been challenged to look into these."
Giving an example of REIN as an indigenous robotics technology  company, Ayoola pointed out that the company activities that made them very relevant is that not only are they becoming a reservoir of local talents of technology development in security, but they are also challenging the global space by bringing novel solutions that even the others may not have thought about.
" For example when you talk of drones, drones are basically used for delivery, logistics or surveillance. But there are other things we can deploy our drones to do that even the best of countries would not even know that the drone is capable of doing. 
"That is the ingenuity that we can bring in as local or indigenous company that remains an international property of Nigerian security system.
Some aspects of our drone technology will have to be highly confidential .
"Generally speaking when you deploy a drone, it has to fly high but the challenge is that if you are detecting visuals, like video footage, you may have to come lower to be able to see what's going on on the ground or you may need to fly very high  using the best of military grade cameras that can see zoom right down and all come with attendant defficiencies.
" As local talents of technology experts, we are looking at ways of mitigating all these deficiencies. 
"How can we have a drone that can fly very high and still remain unnoticeable, capture much information on the gound without carrying so much weight and without the limitation of  importing military grade cameras?
" So, our own drone technology, the ingenuity is that we are able to brake these barriers in away that even the most harmless drone can gather so much intelligence from the space.
On Kidnapping, he said, "The case of kidnapping and banditory, of course there are always challenges because it is one thing to locate hideouts of kidnappers.
"The real concern is when you locate the hide out, how do you rescue? That is where you rely on human intelligence. There is the need for a solution that will neutralise the enemies without any casualty as the baandits would try to use victims as shade. 
"That is where we need collabortion. We can't continue to brainstorm without direct communication with those who are going to use it for them to guide in the right direction. 
"So, there is need for collaboration with the security agencies like the Police, Military,DSS, etc. So, whatever brainstorming we are doing is being guided and at the same time if there is funding to improve the quality of reseach because it's one thing to do the theory it's another thing to demonstrate and verify that this is what it's really going to give us.
"So, there is need for that kind of funding, as there is a lot of field work, exercise that is needed.
"Drone technology has its own benefit. We have other things we are bringing to the table. We have  wireless perimeter fencing, which allows you to know who is crossing into your territory across a span of fifteen kilometers or more.
"There is solution on Border security. Our borders are porous it is okay for people to get in but can we have a method of knowing where,how many, who exactly enter so that we can keep tab of who and what is moving in and out of our borders. These are technologies that we come up with, it needs to be expanded, scaled up"