By Frank Oshanugor
What ordinarily had seemed a well arranged official tour of Lagos State Police Command on Wednesday by the Inspector General of Police (IGP) Usman Baba Alkali became ill-fated mid-way as heavy rain accompanied by turbulent wind unexpectedly sent everyone scampering for safety.
The IGP had arrived headquarters of the Lagos Police Command, Ikeja in company of some senior officers including Assistant Inspectors General of Police (AIG), Commissioners at about 2pm.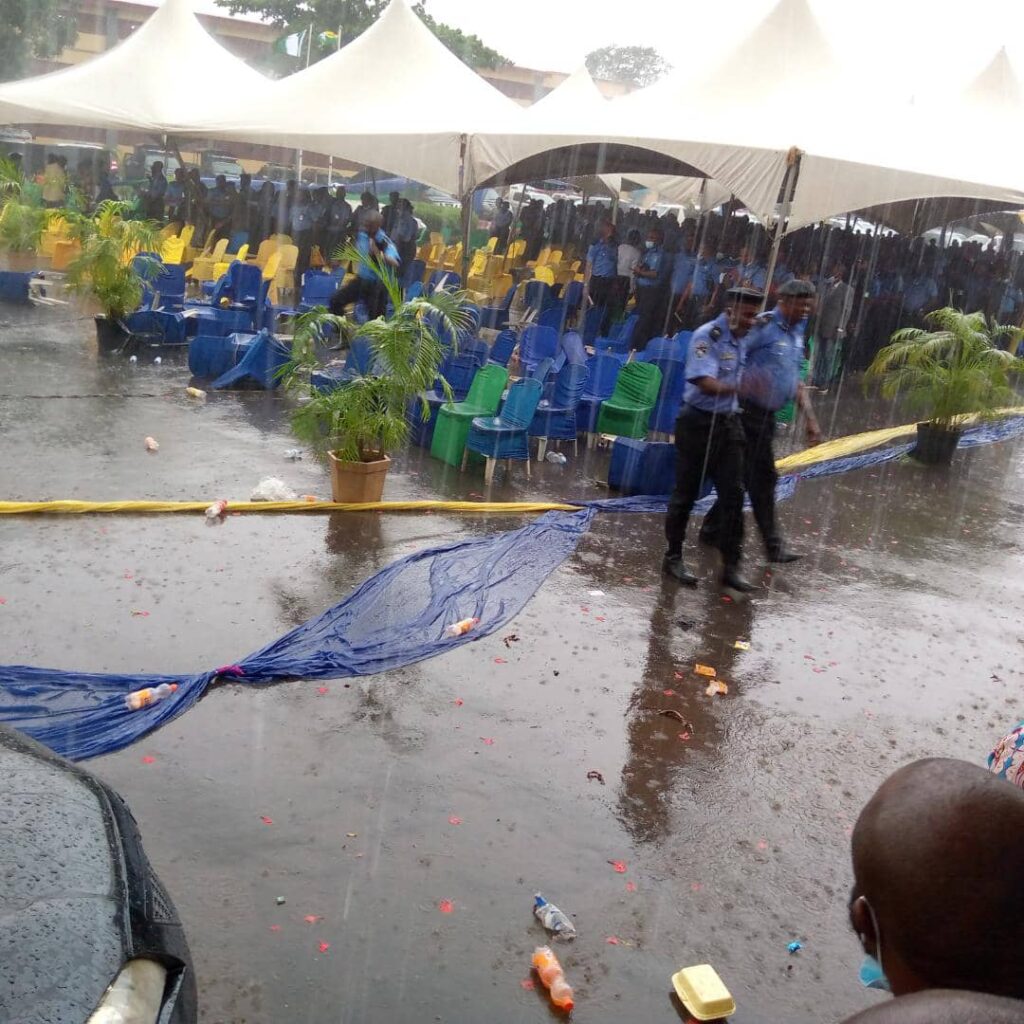 Prior to their arrival, no fewer than 500 officers and men of the command including journalists had gathered for the event which was billed to kick off at 10am.
The arrival of the IGP with his entourage four hours behind schedule was  attributed to his earlier courtesy visit to the Lagos State Governor and the Oba of Lagos.
As he took time to inspect a guard of honour mounted by selected officers of the Command, journalists and policemen who had waited for hours were warming up to listen to the police boss address the gathering.  Just as he was being ushered to the podium by the Force Public Relations Officer, Frank Mba, commissioner of police, an uncontrollable wind raced across, blowing down all the massive tents under which policemen and journalists had gathered.
The wind was no respecter of anyone as the IGP, his senior officers around him and everyone else ran in different directions to save themselves.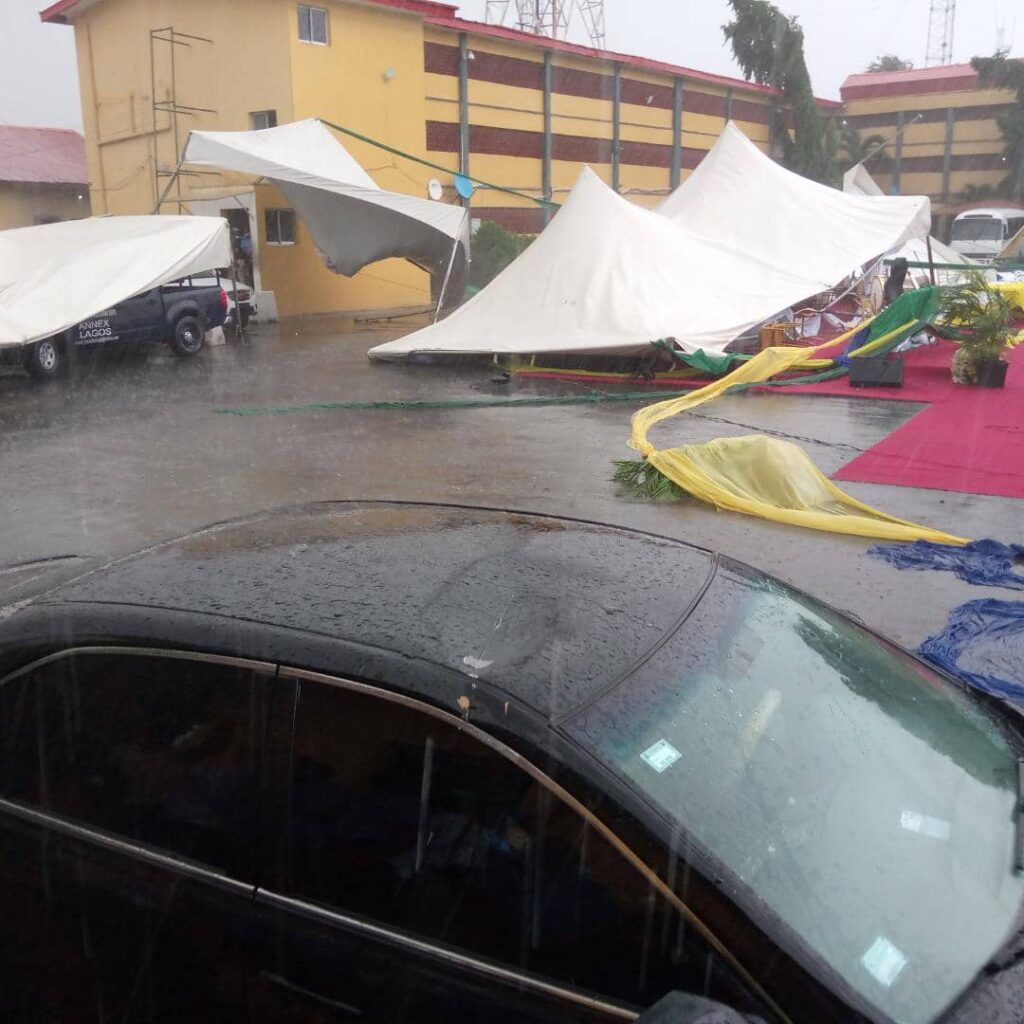 As at the time of filling this report, the IGP and some of his senior officers have gone inside the Commissioner of Police office to re-strategize on how to address the over 50 journalists representing different media organizations